Africa, naturally, is never out of our mind and in 2010 we long last decided to have a house constructed in Namibia. Villa Kiara, as our grandchildren decided to name it, is situated along the shore of Lake Oanob in Central Namibia and can be rented for any period when we are not in Namibia. Shortly we will place a brochure on this web site. Come and see yourself how one of the most beautiful places in the world looks like.
Villa Kiara on the shore of Lake Oanob, Central Namibia, with a living room, diner, kitchen and study corner. Books on Namibia and its flora and fauna are present. One large master bedroom with bathroom and two smaller bedrooms with a bathroom each make the house ideal for families with kids. The huge terrace and cosy barbeque area are built on poles and overlook the lake. There is a direct and private access to the water for fishing, swimming and boating.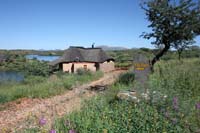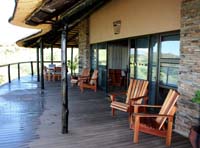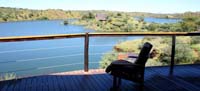 Approaching Villa Kiara on the shore of Lake Oanob, enjoying the comfort and view from the deck.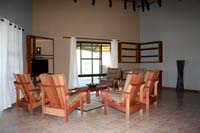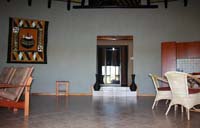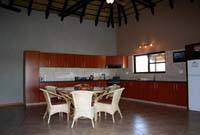 Inside you find a spaceous living and kitchen.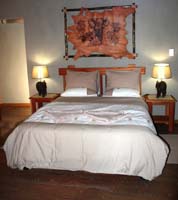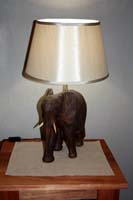 The master bedroom is tastefully decorated.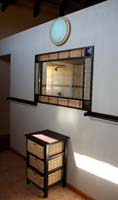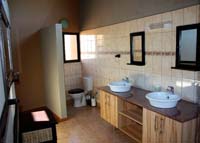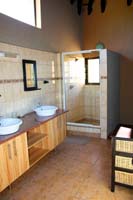 The master bedroom has its own bathroom.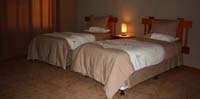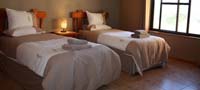 On the left and right wing of the villa two connected bedrooms.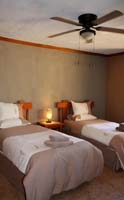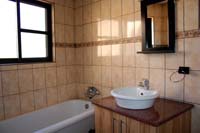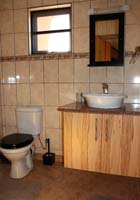 Each bedroom is equipped with its own bathroom.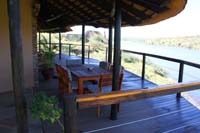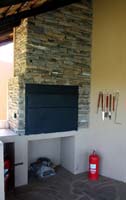 The deck is a pleasant place to lounge and equipped with a braai.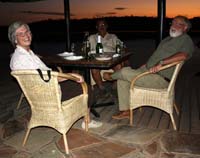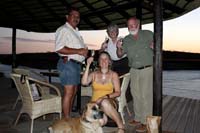 Meta & Paul with Helena & Christie...Cheers on the new beautiful Villa Kiara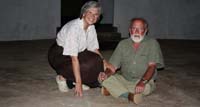 Last update: March 5th 2011